Applications for this job are now closed. Thanks to all applicants.
Hello everybody,
We're currently looking for freelances high poly 3D artists.
The project is a video game, an heroic fantasy RPG with higly detailled armors (~500 000 polys per character). It's not for real time, rather for rendering and other things of the same kind.
It's a big project with a big budget (several millions dollars), but also with a lot of work.
Compensation will depend on quality and percentage of completion, from hundreds to thousands of dollars per character.
You will have to work from concept arts such as this one :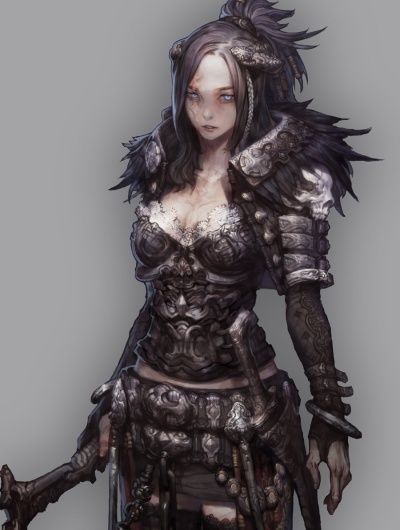 Contact us if you are interested :
- marc.kruzik (at) gmail (dot) com
Please contact us only with this mail, don't send me PM.
Applicants will have to do a test.
TL;DR
- video game
- heroic fantasy RPG
- big budget (several millions dollars)
- very high poly models (~500 000 polys)
- 3D printing experience or equivalent is a plus
- marc.kruzik (at) gmail (dot) com
- ask for the test