Hey everyone, just thought I might as well post what I have to show and get some advice on board....
This is a WW2 inspired environment referenced off several images I found on flickr then decided to build a scene based off.
I actually "finished" a while back but thought is just looked incomplete to my own standards so decided to rework it.
This is what I currently have: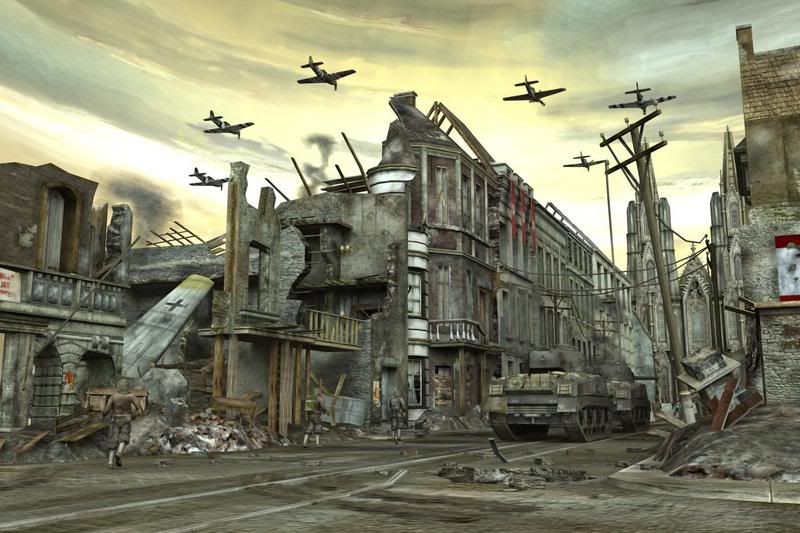 And a paint over version from a much more talented friend of mine
I am trying to achieve a similar bloom like effect on my version but I'm having troubles setting it up .
My current setup (In Maya) is using an environment with final gather and ray trace shadows plus ambient lights in the mid and back ground.
Anyone know how to offset the shadows and colors it would help for sure.