Hello 3dtotal, I'm in!
I'm taking a rather classcial, greek goddess-style, approach to the divinity theme. But with a major difference: She's got a flower on her head, woohoo!
Here is a unfinished concept sketch
: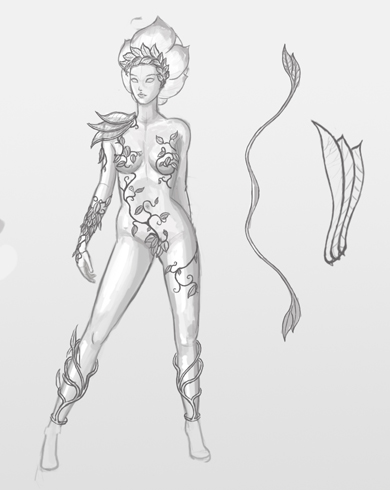 If you have any asset-ideas, please let me know! I'm currently working on the anatomy, an update is coming soon.