I would like to announce that 3D YUVsoft, manufacturer of software for 2D-to-3D conversion and stereo processing, has gone mass market. The company recently launched
Stereo Processing Suite Lite
, a set of Adobe After Effects plug-ins for 3D-video correction. The software is able to correct color and geometry misalignments between views and increase or decrease the parallax of stereo footage. All of the tools are automatic, meaning you need only add them to your composition; they do the rest of the work!
Below is S3D image as initially captured, with color misalignments: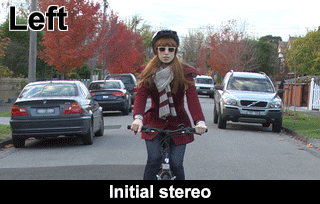 The frame below was corrected using YUVsoft Color Corrector plug-in from Stereo Processing Suite Lite: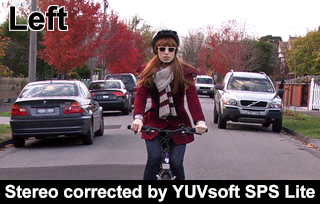 To download the free trial version of Stereo Processing Suite Lite,
click here
. Prices for individual tools start at $149.