Space Reserved For Clay Render Making Of's For 3DS Max, Cinema 4D, Acad, Modo, Blender etc.
3D Studio Max
By Rachel Vd M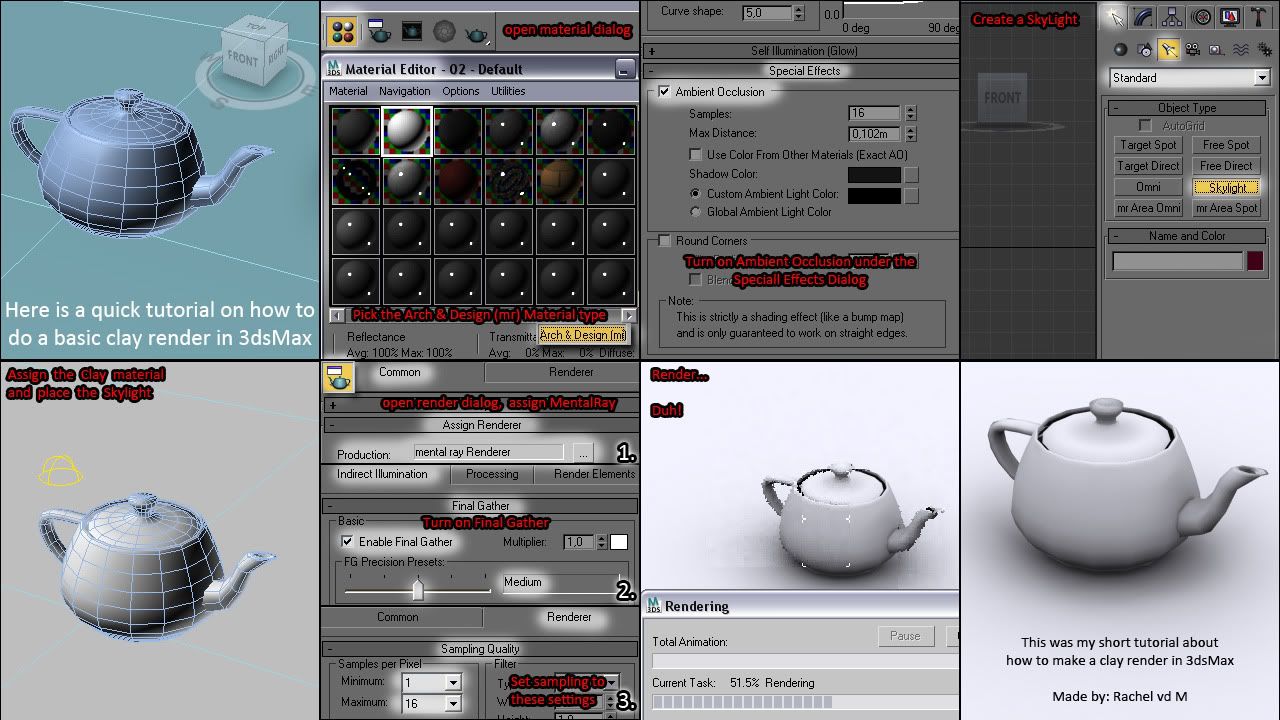 Cinema 4D
By Classicgamer-3DT
Creating A Clay Render in Cinema 4D R11.5 & above.
Once you've got your geometry ready in the scene, start off by switching to render settings options and untick the auto/default light as this won't be needed.
1).
Click on the effect tab global illumination, set the GI mode to IR (still image) with a diffuse depth of 1, primary intensity of 100% and gamma of 1 (2.2 on a mac)
2).
Click onto the Irradiance Cache tab, for test clay renders, set the stochastic samples to low with an accuracy of between 25-50%, the record density to preview, min rate -2, max rate 01, radius 80%, minimum radius 40%, density control 50%. Interpolation Method least squares, smoothing medium, oversampling weak and uncheck distance map, check record visibility and details enhancement. All of these can be tweaked for better renders but as it's only a clay render these settings should be perfect for what you wish to achieve.
3)
. Back in the viewport place a sky into your scene by going to objects/scene/sky
4)
. A Test Clay Render.
5)
. For a brighter clay render you can add a 100% white luminance material onto the sky object.
6)
. If you require deeper shadowing you can enable ambient occlusion
7)
. Clay render with AO & GI.
Acad
By rocneasta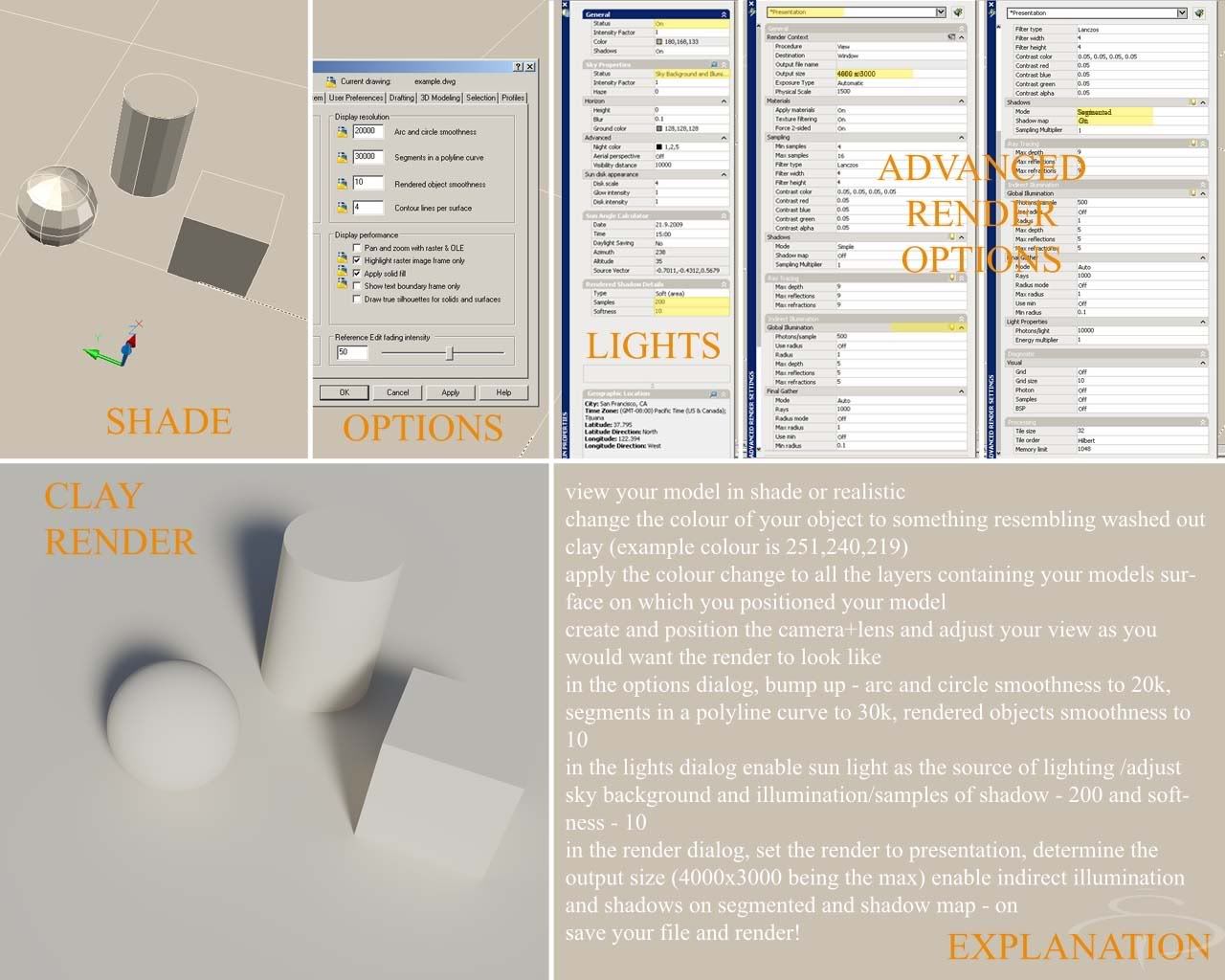 Modo
By pables
Blender
By Gnome